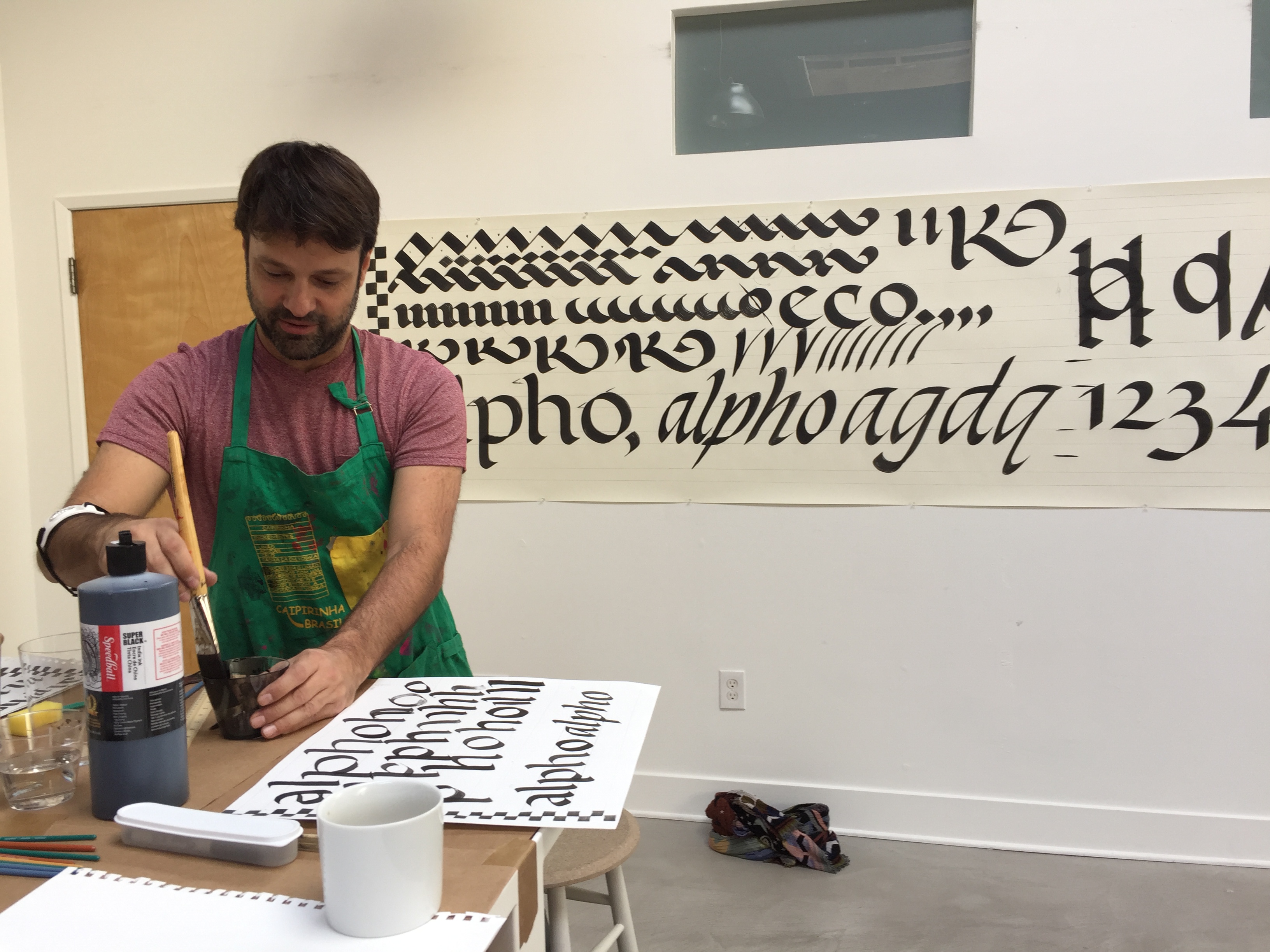 Yomar Augusto is an experimental typographer, type designer, calligrapher, and artist. COLLINS hosted a typography and calligraphy workshop led by Yomar in our San Francisco office. Local designers, illustrators and artists participated in the daylong event, which focused on producing letterforms by hand, using a variety of non-digital tools. COLLINS designed a poster to promote and commemorate the event.
Comprised of varied handmade letters, each created through a different method, the poster takes on the style of Yomar Augusto's experimental and groundbreaking approach. Just as his work brings together incongruous graphic forms—either by design or accident—the poster was the result of broad experimentation with various non-digital tools. The result was a serendipitous composition coursing with spontaneous energy.
The Yomar Augusto Typography workshop was held in December 2017 with participation from the local design community and beyond. At the workshop, Yomar added his own handwritten letters to the poster to create a collaborative final piece.